Why Choose us?
Wide range of products and, services to cater to the varied requirements of our customers.
Introducing the digital DUPS that puts the power in your hands. Its exclusive app with smart features developed using smart technology that lets you control it using just a smartphone.
Turn On/Off from Your phone – The Smart DUPS Syncs to your smartphone using Bluetooth technology. Just download the app scan the QR code from the packaging and register your device. Now the power is in your hands. You can turn your DUPS On or Off using the phone.
We have a great funfact to achieve your goal.
Satisfied clients
We are very happy to serve them!
Completed projects
We have done many projects.
Success rate
We are alert to be successful!
Technicians
We have an expert team.
Home Invreter + Ups
Searching for the best inverter for home use in India Contact us for the best price
Team
We have a great team members to consult.
Save money on insurance with MoneySavingExpert's guides to car insurance, home insurance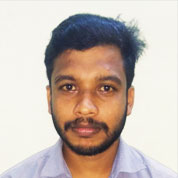 Testimonials
We serve our clients with the best of our capacity
See testimonials from our solar energy. Inverter & other products clients.
"All of their workers were very professional and kept me well informed of what they were doing and when. I would highly recommend mulamoottil. the electricians were very knowledgeable, workmanship was excellent."
"I have had a great experience with mulamoottil from initial contact to installation. I don't do a lot of reviews but I don't think these guys are getting the notice they should be getting. They have a professional setup team.
"Thanks again for all your help…you all have been fantastic with your communication and follow-up, and I do mean all of you. It has been a pleasure working with a company like yours…very rare in my opinion, so thank you!"